Houthoff Podcast | Pension scheme
20 July 2020
Much has already been said and written about the new Dutch pension scheme. People are generally enthusiastic about the agreement, and it is clear that the current pension scheme is no longer sustainable. Still, serious legal issues may arise if the transition from the old scheme to the new is not carried out very carefully.
Roland de Greef, pension lawyer at Houthoff, anticipates a tough legal battle in the coming years: "People approaching their retirement date will start claiming their guarantees."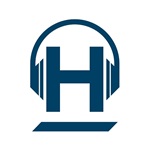 In the Houthoff podcast on the new Dutch pension scheme, Roland discusses what kind of legal battle may be looming and how it can be headed off. You can listen tot the podcast on Spotify, Apple Podcast and SoundCloud (6:31 min). The podcast is only available in Dutch.