Legal Project Management
Financial transparency and cost efficiency are key in ensuring the success of any client project. With our state of the art project management approach and client specific tooling, we help clients efficiently achieve their project goals.
Pricing and Alternative Pricing Models
THE PERFECT BALANCE BETWEEN PRICE, ADDED VALUE AND FLEXIBILITY
Houthoff offers a variety of different pricing models for every situation. Pricing models can also be completely customised, mostly in terms of expected costs and the nature and scope of our services. The most suitable pricing model is selected together with the client.

Every pricing model comes with its own unique features and principles. A firm grasp of these specifics is vital to ensuring the selected pricing model perfectly matches the type of services and the client's wishes and objectives. Some clients prefer the security that a fixed fee offers, whereas others prefer the more traditional hourly billing.

As each type of pricing model emphasises different elements of our services, it is in the clients' interest that their selected pricing model meets the criteria they find important. In all cases, quality, transparency and efficiency come first.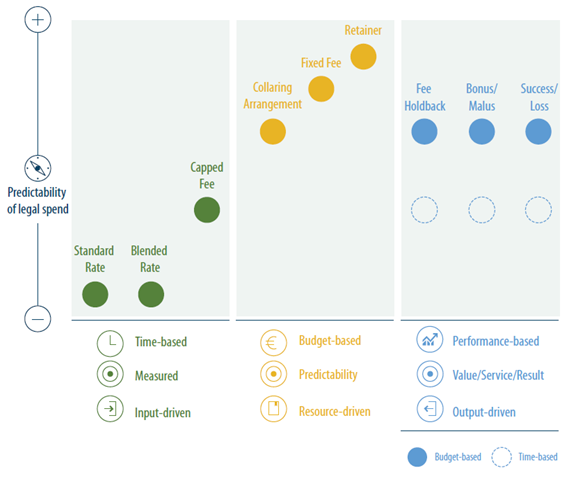 PROJECT MANAGEMENT, COST CONTROL AND FINANCIAL REPORTING
Predictability, transparency and efficiency
Houthoff's Legal Project Management Team consists of specialised legal project managers whose main responsibilities are to monitor costs and to provide management information to clients and our lawyers, notaries and tax advisors. They are also responsible for drawing up sound, efficient project plans. In addition, the team constantly fine tunes our internal processes by carrying out project evaluations, developing best practices and implementing lessons learned. In large and complex cases, Houthoff relies on legal project management to offer its clients optimum predictability, transparency and efficiency of its services.