Legal Project Management
We consider high-quality advice to be a given. Equally, we believe that financial transparency and cost-efficiency are fundamental to carrying out projects successfully and to closely aligning your project objectives with your business goals. We achieve this using our industry-leading legal project management approach and client-centric tools.
Pricing and Alternative Fee Arrangements
striking the balance between price, value and flexibility
Houthoff offers a wide selection of fee arrangements. Any arrangement can be tailored to specific circumstances, based on legal spend and the amount of work that is expected.
Choosing an appropriate fee arrangement is a collaborative pricing process between the client and the firm.
Each fee arrangement has its own mechanism and underlying principles. We use these principles to craft the fee arrangement that best fits with the task at hand, and the specific preferences and business goals of the client. For example, some clients may prefer the cost certainty of fixed fees, while other clients are more comfortable with hourly rates.
Each fee arrangement has different service delivery criteria. Our clients can align their choice of fee arrangement with the service delivery criteria that are most important to them. In every case, we consider high-quality advice, transparency and efficiency to be a given.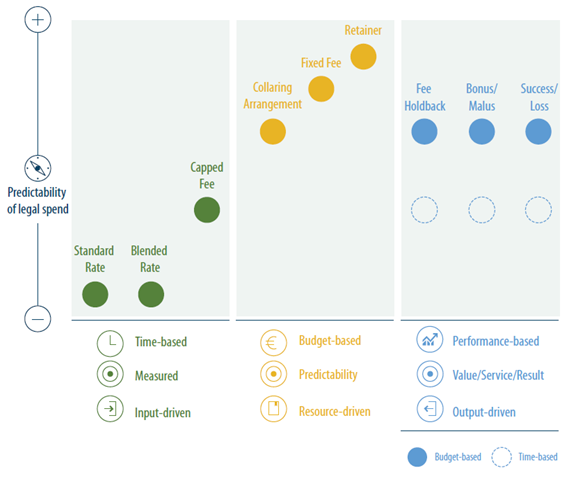 Project management, cost monitoring & financial reporting
predictability, transparency & efficiency
Houthoff's Legal Project Management department has a team of dedicated legal project managers who focus on cost monitoring and providing management information. They help us to maintain efficient staffing levels and to secure continuous process improvement through project evaluations and implementation of lessons learned. For larger, complex projects, project management is used to achieve predictability, transparency and efficiency.