Climate Risk & Sustainability
Dealing with new or changing climate legislation is a significant challenge for all sorts of businesses.
Whether you have questions about liability issues, funding, competition cases, new business models or other aspects of sustainable development, dealing with the impact of new national and international environmental laws requires extensive knowledge and expertise.
Whatever your sector, we have the specialists to interpret those laws, reduce risks and explore opportunities.
Please don't hesitate to contact one of our Climate Risk & Sustainability experts.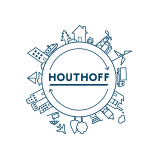 Climate Risk & Sustainability weeks
During the second edition of our Climate Risk & Sustainability Weeks, experts in Climate Risk & Sustainability discussed the impact of new or changing climate and sustainability legislation.

Recommended

Legal 500, Green Guide: EMEA (2022 Edition)

Advised private and public organisations and public-private partnerships on the State aid rules involving various initiatives, such as reducing the CO2 emissions in the production process, producing renewable energy and realising innovative applications and circular production methods. Moreover, the team was involved in numerous proceedings concerning measures introduced to achieve climate objectives at national and local level.

Advised Renewi on its green bond financing.

Advised sponsors on the financing for several offshore and onshore windfarms in the Netherlands and Belgium.

Advised Van Oord on green term loans to finance two new vessels using cleaner technologies.

Advised senior lenders on the financing of the first metal recycling company in the Netherlands using a blended finance structure with financial support under the Energy Transition Facility from the Dutch department of economic affairs.

Advised various pension funds on implementing the Dutch Pensions Funds Agreement (IMVB-convenant).

Advised Corre Energy, jointly with Arthur Cox, on developing the first large scale electricity storage facility. The facility will be located in Zuidwending (north of the Netherlands) in salt caverns. The project will deploy advanced compressed air energy storage (CAES) technology.

Advised fund managers, investment firms and institutional investors on complying with the requirements under the Sustainable Finance Disclosure Regulation (SFDR).

Advised fund managers, investment firms and institutional investors on implementing environmental, social and governance (ESG) related clauses in fund documentation, policy documents and fiduciary asset management agreements.

Advised Porthos as project counsel on acquiring a mining installation and related permits to store CO2 in empty gas fields beneath the North Sea, drafting related agreements and other matters. The Porthos Project is the largest CO2 reduction project in the Netherlands which aims to capture and store 37 million tonnes of CO2 in a 15-year period. Porthos is recognised by the European Union as a project of common interest.

Advised Climeworks AG on establishing a joint venture with SkyNRG B.V. to use CO2 captured from the air to produce sustainable aviation fuels, and related matters.